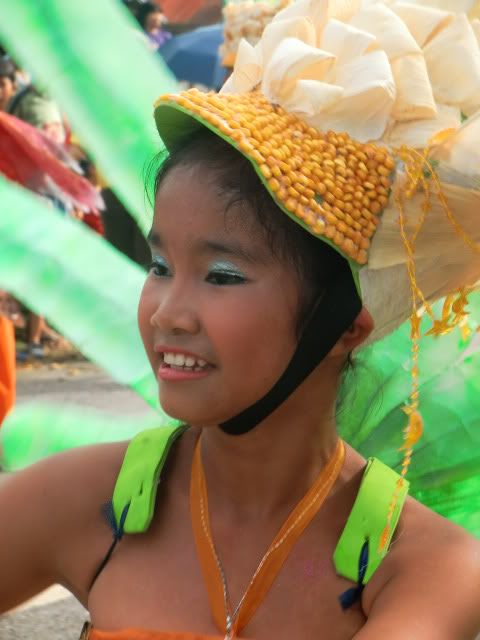 May 1, Labor Day, while the the whole country are having an annual celebration held to honor our Filipino workforce, La Carlota City's drumbeats roared across the whole city as they once more celebrated their annual Pasalamat Festival.
We left Bacolod City around ten in the morning, our destination is the City of Lights, La Carlota City. Also called as the Drumbeat City of Beauty and Dance, La Carlota City is about 45 kilometers away south of Bacolod City. By private car, the city can be reached within 45 minutes and an hour by public utility vehicles. There are only 2 minibus companies that operates the Bacolod-La Carlota route - OMC and SDL.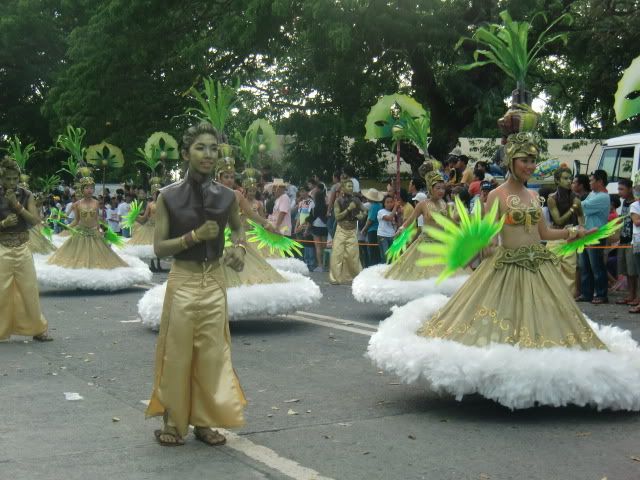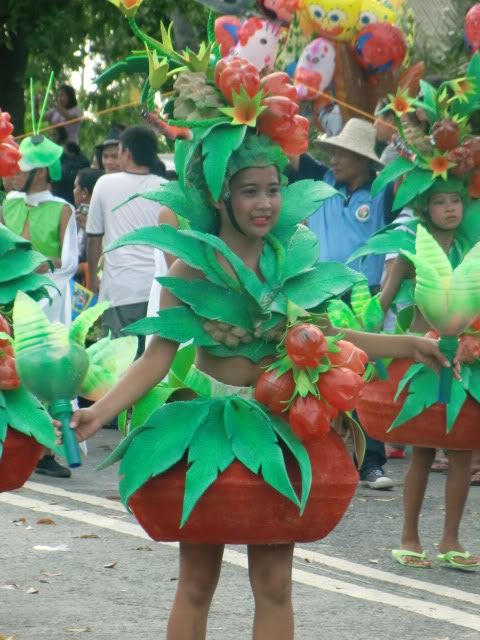 We arrived a few minutes after 11:00 and went straight to a friend's house to have lunch. Stayed for a couple of hours chatting with some friends to keep up with the lost time and to update each others whereabouts while waiting for the rest of the company to arrive. It was almost 3:00 pm when we went out to the street. The main street was already packed with cars parked on the side and people waiting for the street parade to begin.
It was past 3:30 when the sound of the drums filled the air combined with samba steps on the crowded street turned the whole main street of La Carlota into a mardi gras. One couldn't help but move or sway to the sound that emanated from the beat of the drums coming from the different beaters accompanying each of the 21 competing tribe. Garbed in elaborate and colorful costumes, the dancers of each tribes displayed gracefulness in spite of the scorching summer heat.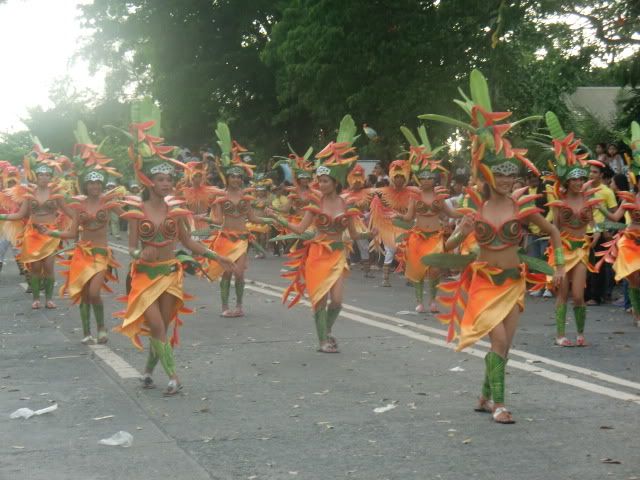 It was gloomy that afternoon and the shade of the trees on the street made it hard for me to get good photos. But still, I managed to get some decent photos using the point and shoot camera. We positioned on the starting point of the parade and it was very tiring standing on the street for almost two hours, each tribe was like 50 meters away from each other. Maybe they don't want the street dancers to get confused if the drum beats from one tribe to another got mixed. But in total, it was a new and great experience for me.