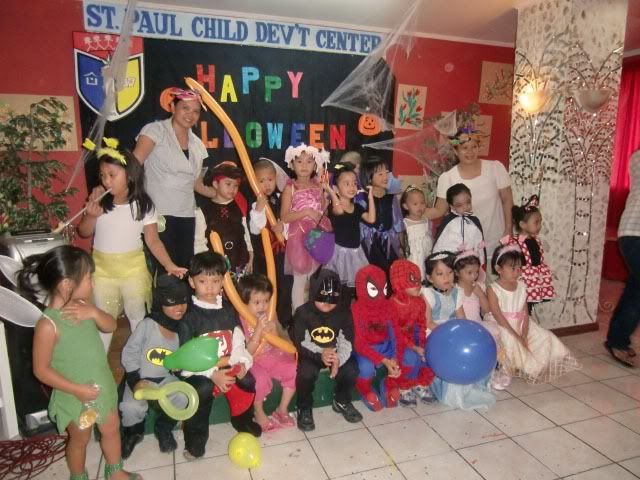 Saint Paul Child Development Center, Michael's school, held their first Halloween party last October 27 in Mayfair Plaza. The students came dressed in their favorite fantasy or superhero costume.
Michael wore a pirate costume that mom an I made from an old brown bathrobe, light yellow blouse and multicolored pants. It took us over a week to finish his costume. I got the design from one of the pirate pictures I saw on the internet. The costume turned out cute and our baby looked like an adorable little pirate.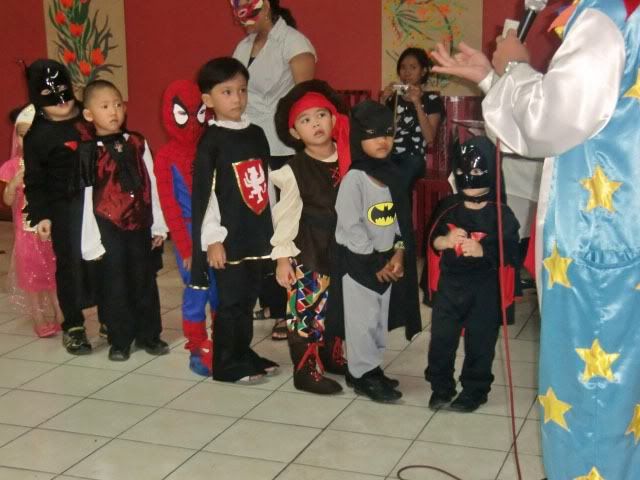 They play games like give-me-what-i-want, garter relay and number hunt. The clown showed some magic tricks that the kids enjoyed watching as well as the adults. Then the kids ate and shared the foods that they brought.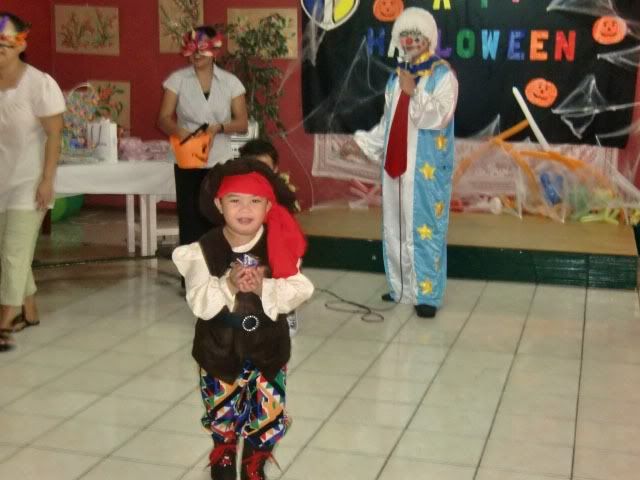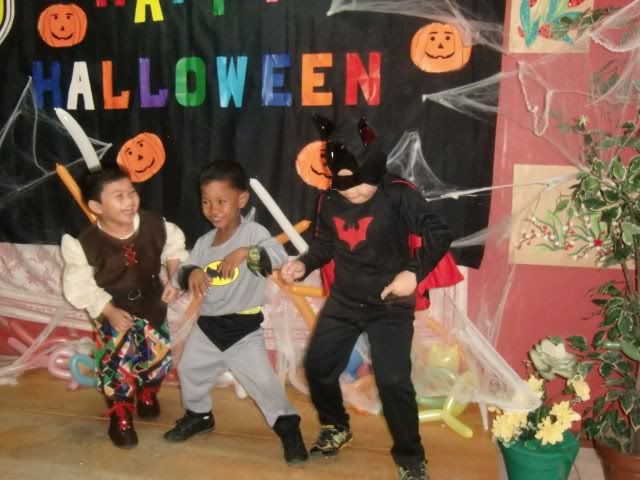 After the exchanged of gifts, we all went home. All the kids went home with lots of treats they received from the party but Michael went home with an extra prize for winning forth place for the best in costume.