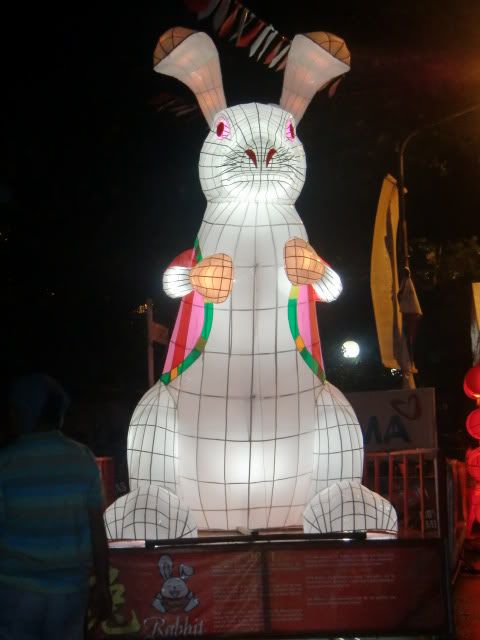 Bacolod City welcomes the Year of the Rabbit with a street party as we celebrated the 6th Bacolaodiat Festival. Bacolaodiat comes from the words Bacolod and Laodiat a Chinese word which means "to celebrate". It is celebrated every Chinese new year, a festivity that showcases our Chinese brothers' custom and belief mixed with the Filipino culture. Very unique to all the Chinese new year being celebrated around the world.
The event is usually held on the Provincial Capitol Lagoon and the street of Lacson. The street are decorated with red Chinese lanterns and scattered on the streets and the park are giant Chinese zodiac animals.
Last year, the Chinese new year coincides with Valentines day. I never had a chance to truly enjoy it. After afew picture taking, Ruel and I went home. But this year was different. We watched the Chinese Lantern Dance Competition and stayed on Lacson street until 1:30 in the morning with some friends. The streets was so jammed pack with people drinking, dancing and merrymaking on the street of Lacson. I will definitely look forward for next year's celebration. To our Chinese and Filipino Chinese brothers and sisters... Kiong Hee Huat Tsai!!!