March 21, 2011 marked the date for the 13th Kadalag-an Festival in the city of Victorias. A small city in the north of Bacolod. It is celebrated together with the city's Charter Day to commemorate how the town struggled to achieve its status from being a municipality to being a city.
Kadalag-an or "triumph" depicts the hardship and the victory of the local people in facing the challenges of life. Every dance steps and every moves told a story about their harvests and what they do for their daily living.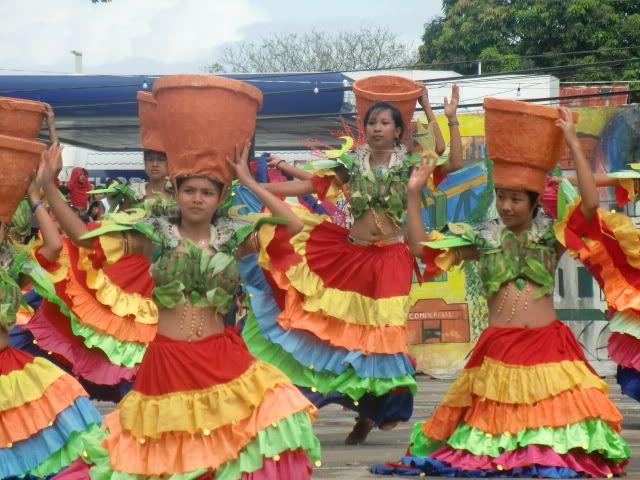 I woke up 6:30 in the morning trying to figure out what or who disturbed my peaceful sleep. Then I heard my phone rang and saw a familiar name of the caller, I immediately answered the call and the person on the other line asked me if I had left the house already. Suddenly I remember I had a 6:30 call time to meet Audz, today is the day that we will go to Victorias. Half awake half asleep I ran to the bathroom, take a shower, dress up then left home. It was almost 7:30 when I arrived in our meeting place, ordered something to eat, hurriedly gulped my pancake, shared the remaining spaghetti that Audz ordered then we head off to our destination.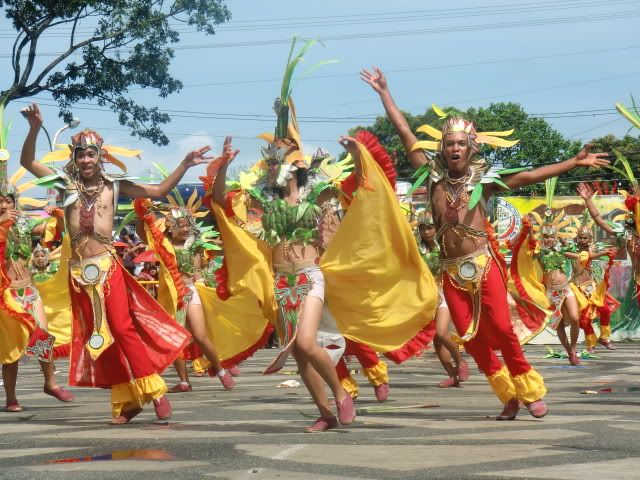 It was gloomy when we arrived 15 minutes past 8:00 A.M. inVictorias city. We joined Eric's group after we spotted them in the assembly area. A few minutes after the parade kicked off, the rain started to pour down heavily. Me and Audz brought out our own umbrella. LOL. Despite the downpour, the dancers never left their post.
It was almost 9:30 when we entered the city's pubic plaza where the final judging area is. Good thing we were able to get a good spot to take photos. After being drenched in the rain, the whole time we were in the plaza, the sun didn't failed to burn our skin. It was too hot that even my camera froze and I have to remove the battery to restart it.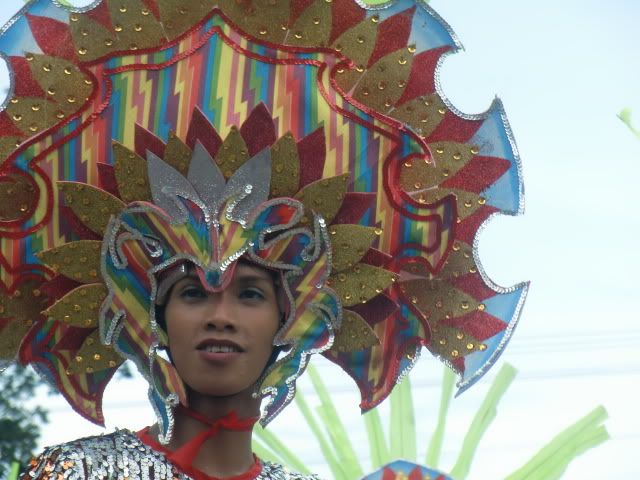 We left the plaza after watching the 9th group compete. It was already midday and the scorching heat of the sun burned through our skin. Even though we were not able to see the remaining four groups, I can say that the Kadalag-an Festival street dance was truly a blast. Another local festival that is truly world class. It was a worthy experience and I will truly come back next year.