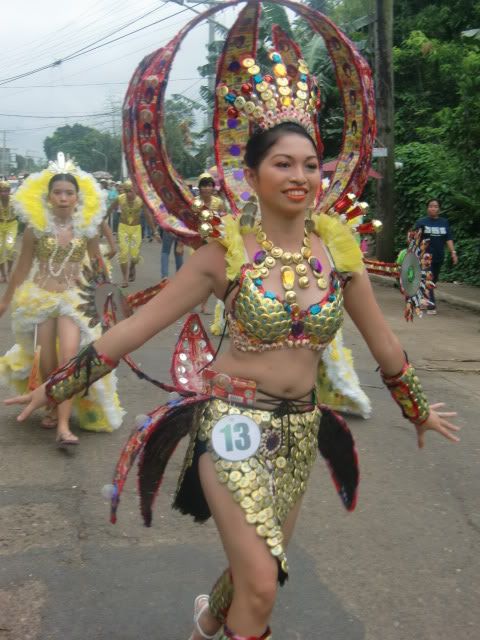 Last March 19 I was able to witnessed another local festivity here in the province of Negros Occidental, the 15th Sinigayan Festival of the city of Sagay. Coined from the word "sigay", a white hard shell abundant on the shoreline of Sagay.
Together with Audz of lagawan.com, we headed to Sagay City on a gloomy Saturday morning. I had breakfast over at their home before proceeding to the Vallacar Transit, also known as Ceres north bound terminal in Shopping. We decided to take the economy bus instead of the aircon bus bound for Escalante. After a few minutes after 10:00 A.M., the bus left the terminal and we're excited to get to Sagay City by noontime. Economy bus fare to Sagay is Php 75.00.
It would take two and a half hours travel time and pass by six cities and municipalities from Bacolod to Sagay City. Audz slept almost half of the travel time while I was enjoying the countryside scenery. The bus had several stop overs that made our travel time to almost three hours and my rear end started to complain when we finally arrived in Sagay City terminal.
We had to make a short trip to the restroom before we start our quest to look for a place to eat. Our hungry tummy brought us to Tali-ambong Food Festival Village. A gym turned into several food stalls to satisfy your hunger for local delicacies. We had grilled pork liempo and chicken liver for lunch.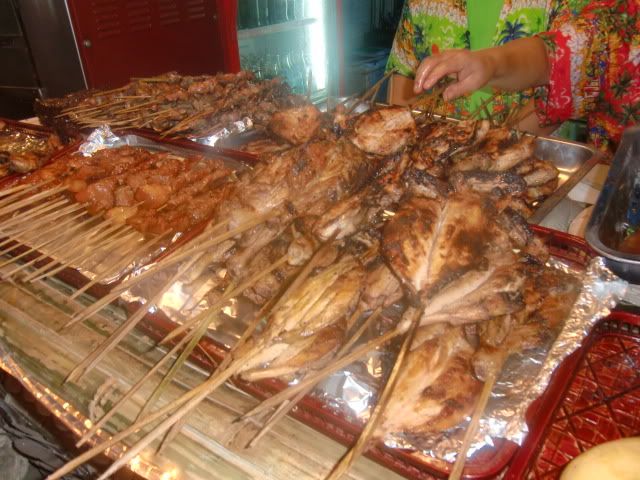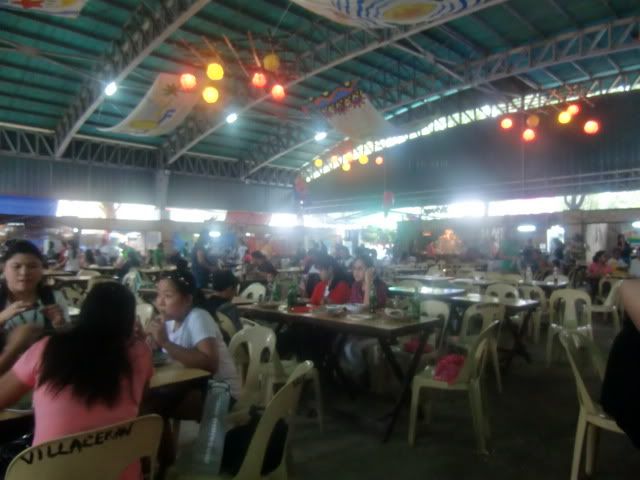 After eating, Eric of byahilo.com finally arrived. We waited for him to finish his lunch then head to the streets for the street dance parade.
There were thirteen tribes who joined the street dance competition dancing to the beat of the drums. This years celebration was focused on the preservation and protection of the environment. Costumes are made from recycled materials.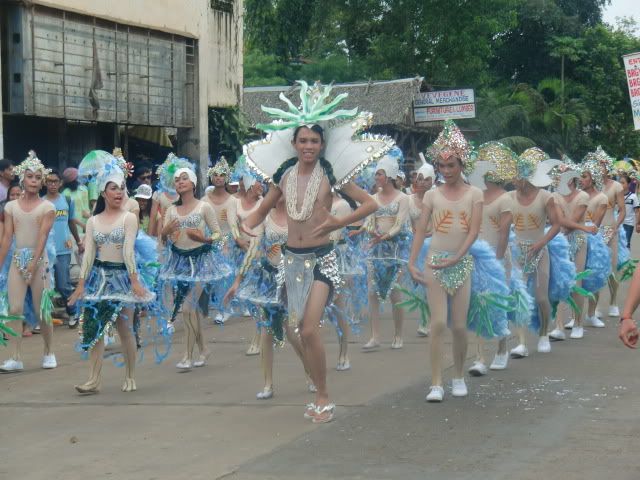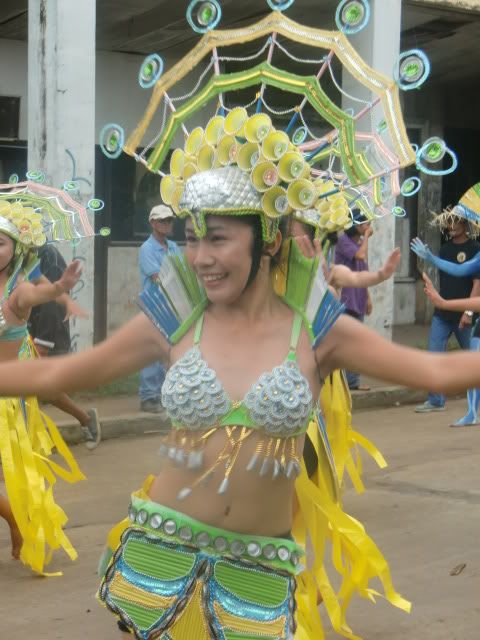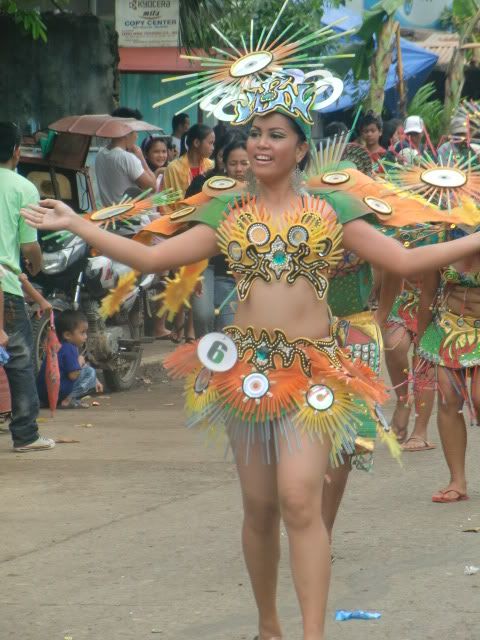 Probably we were expecting too much that we got disappointed from what we saw. I think the local tourism office needs to put more attention on how to improve the street dance competition because its the highlight of the said festivity.
After taking some photos we decided to head back to Bacolod City. We wanted to check the Vito church and the Museo Pang Bata but we don't have much time left. But we'll surely go back to Sagay to visit this places.
More photos to be posted from Sinigayan Festival 2011.