During town fiestas or any major festival as the place comes to life with colorful decorations, business comes to life as well. From side street vendors to well known and high class restaurants or malls, in short business is in boom during this time.
After watching the dance competition in the plaza, Audz and I went around to look for some bottled water to quench our thirst. As we go around, we were fascinated by these local street foods in their little push carts that we commonly called. This remind us of our childhood days how this street foods put smiles on our face every time they passed by in front of the house or after school hours.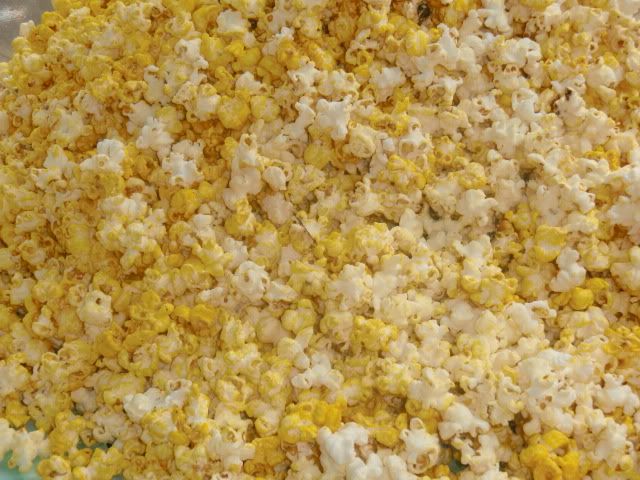 Popcorn isn't only a big hit in the movies but also during fiestas. I remember when I was young after hearing the Sunday mass, I always asked my parents to buy me popcorn.
Byahilo posing with the cotton candies. =) Made of colored sugar then heated then swossh... a colored of webs came out. The most common color of cotton candies you can find in this side of the planet is pink. LOL
Pancakes! Yes, locally called as Hot Cakes. My favourite. Made from flour, egg, sugar, oil and a little bit of food color to give it a yellowish appearance. My favouite. After being cooked, the cakes are piled vertically. If somebody buys them, a small amount of margarin is spread on the top them dipped on white sugar. Yummy. I like when they are still hot.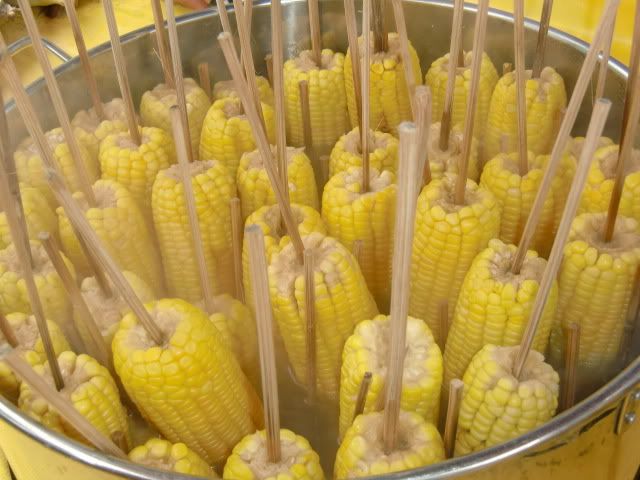 Sweet Corn on a steamy hot water. If it wasn't too hot that day, I would have grab one.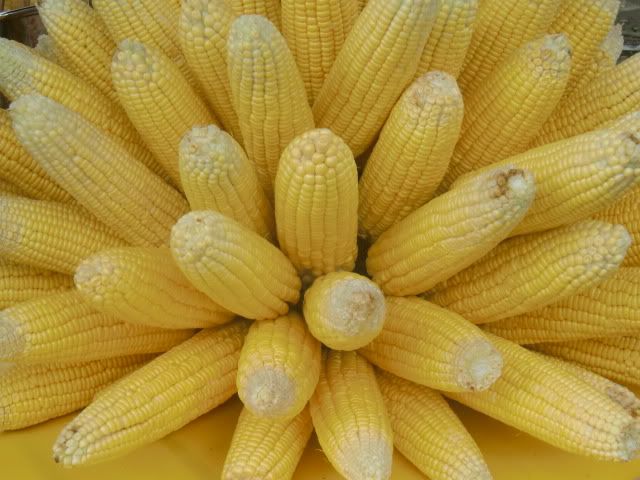 Pretty presentation yeah? =)