It's the month of April and it's time for the weeklong celebration of Panaad sa Negros Festival. or also known as Panaad Festival. An annual celebration held in Panaad Park in Bacolod City. Panaad which means "vow" or "promise" is a form of thanksgiving for good life and good harvest. Participated by 31 towns and cities that composed the province of Negros Occidental and for this it is called as the "mother of all festivals".
The 18th Panaad sa Negros Festival kicked off last Monday afternoon, April 4, headed by the governor and officials of different cities and municipalities. The highlight activity of that day was the festival dance competed by 24 groups which showcases each town's and city's unique festivity. Luckily, I was able to witnessed this extravagant showcase of colors and gracefulness. This week long celebration will commenced on April 9, 2011.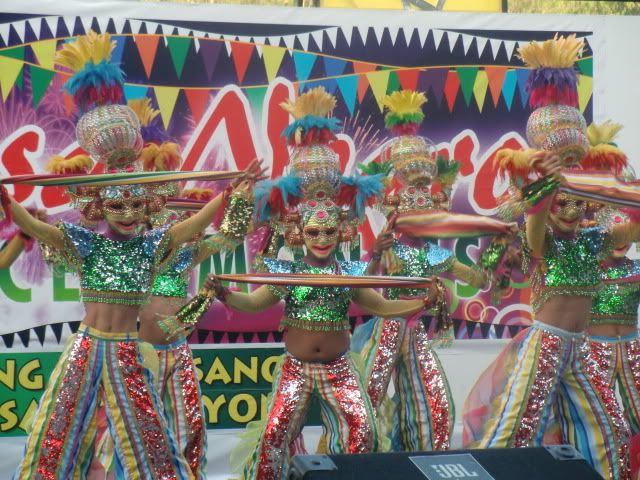 The program started off with a special number from Bacolod City's Masskara Festival 2010 dance parade winner followed by the presentation of Lin-ay sang Negros 2011 candidates.