Meet the rest of the family's furball of joy.
Snow, Snowy or Nok-nok as we fondly called her is a pure breed japanese spitz. She was exchanged for Php 3,000 worth of seedlings from my mom's garden when she was a pup. That's how we got our first pure breed canine. Being playful and affectionate are her best qualities.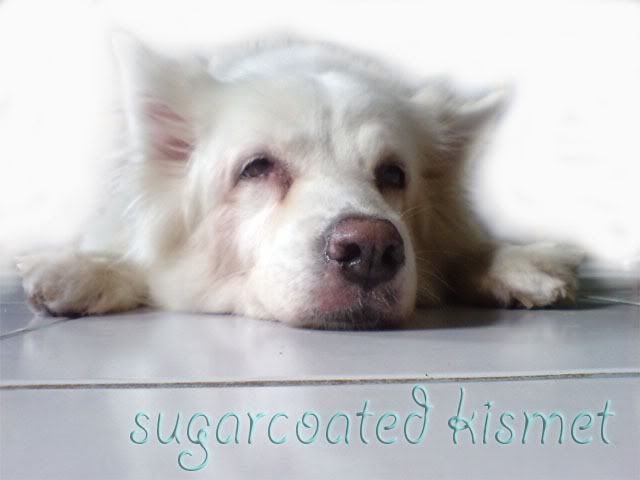 Weng-weng or Taweng is half japanese spitz and half mongrel. He is the product of Snow and
Sean
. He has a thick coat like his mom but mostly colored black. Scared of thunder so he hides under the bed during thunderstorms or wont leave your side for comfort. And oh! He really hates cameras. I had a hard time taking a good shot of him.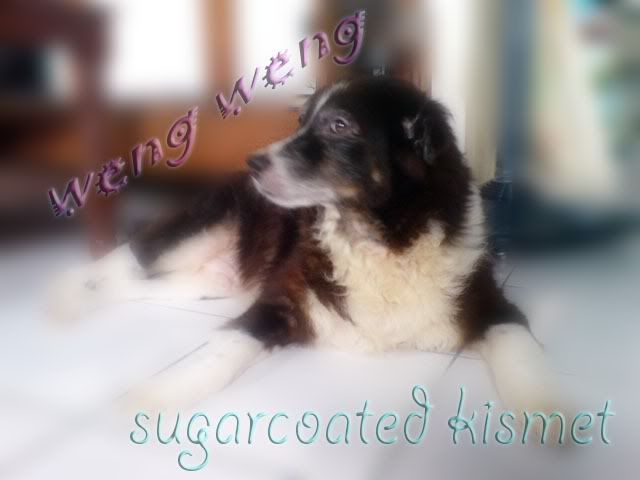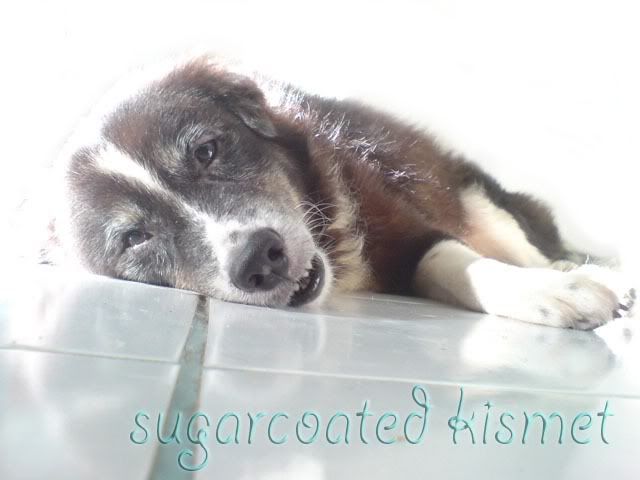 Visitors adored them because of their size, not to mention mom overfed them a few years back, but also because how we take good care of them.They are good companions and watch dogs, and would bark everytime a stranger approaches or peek on our gate.