When Audz and Porsh asked me if I wanted to go with them to San Carlos City to watch the Pintaflores I did not give it a second thought. It is going to be our first time to experience it so everyone was excited to go including Ruel when I told him about the plan.
We departed Ceres terminal in Bacolod at 8:30 in the morning, took the
Don Salvador
route to shorten our trip and arrived in San Carlos before 11:00. The paved road and the scenery along the way made the whole trip smooth and pleasant.
San Carlos City is a laid-back town bordered by the mountain ranges on the west and Tanon Strait on the east and the entry point to Cebu. Life is simple and the city boasts its very low crime rate.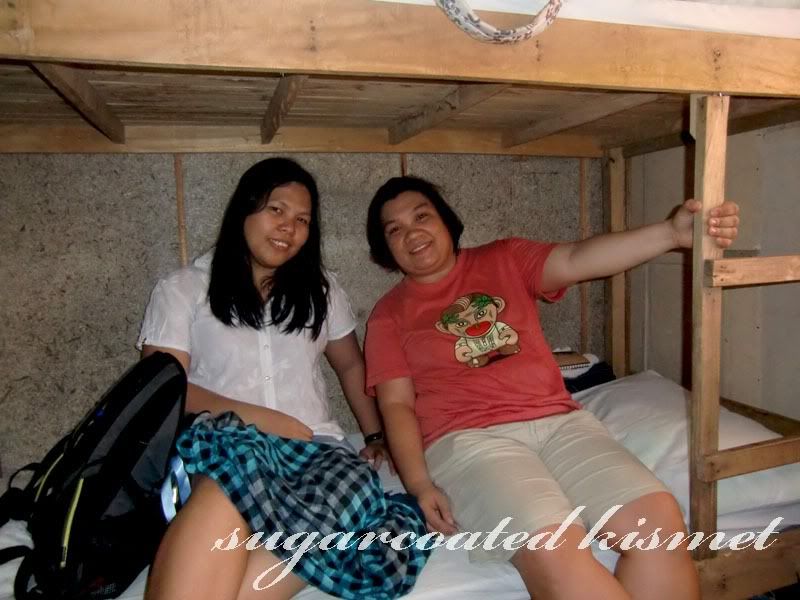 Most hotels and pension houses were already fullybooked a few days ahead but lucky for us we found Walk Inn,a house turned into a dormitory near the public market. The room we stayed have two double-deck beds with clean and new sheets and towels for each one of us.The most important thing is, it's airconditioned. Although you have to share the bathroom with the other guests, the owner made sure it's kept clean.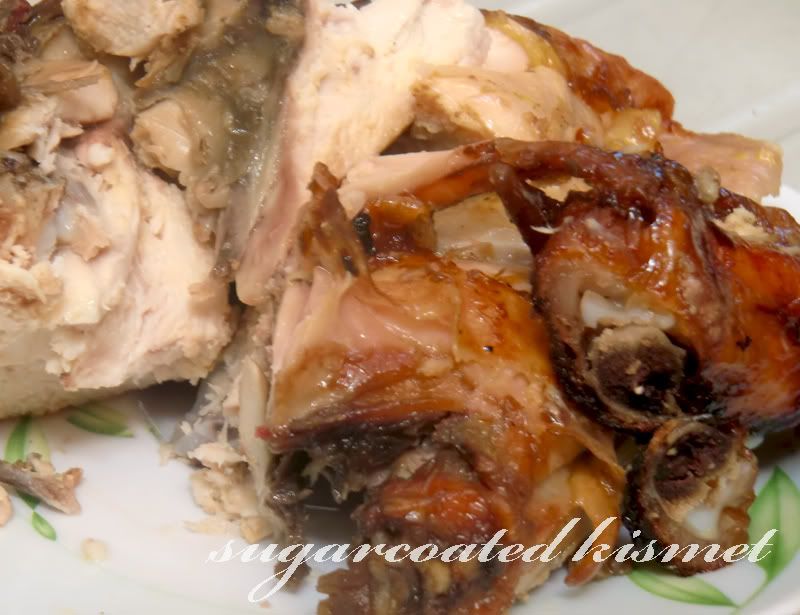 After settling and cooling ourselves for a few minutes we scour the area for a nearby carinderia (cafe) to fill our empty stomach. We ordered a few viands, rice and drinks and I enjoyed eating a roasted chicken. When our hunger was satiated we headed off to the assembly area for pictorials.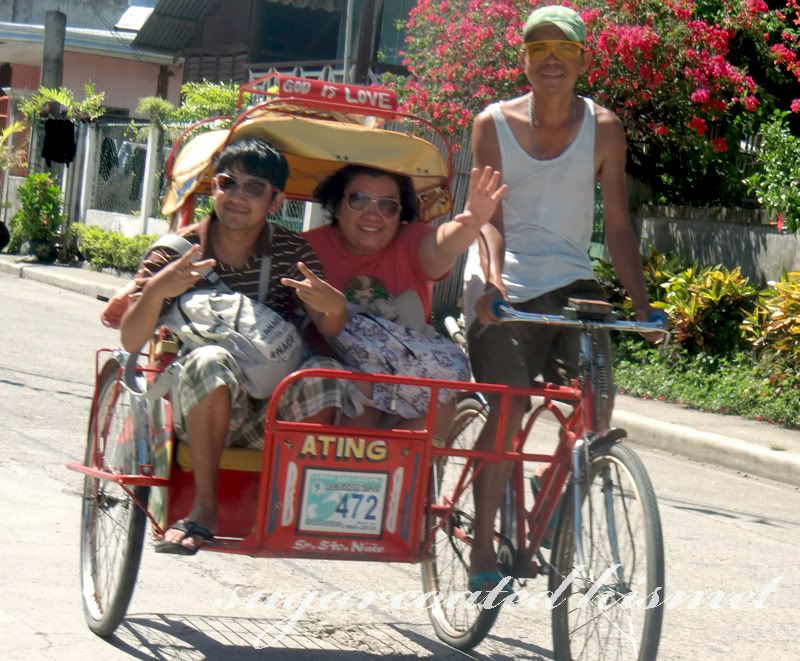 Tricycles and pedicabs are the only mode of transportation in going around the city. We gave Porsh the opportunity to ride in their stylish pedicabs.
It was a tiring afternoon of basking under the sun and watching the street dance competition but its all worth it.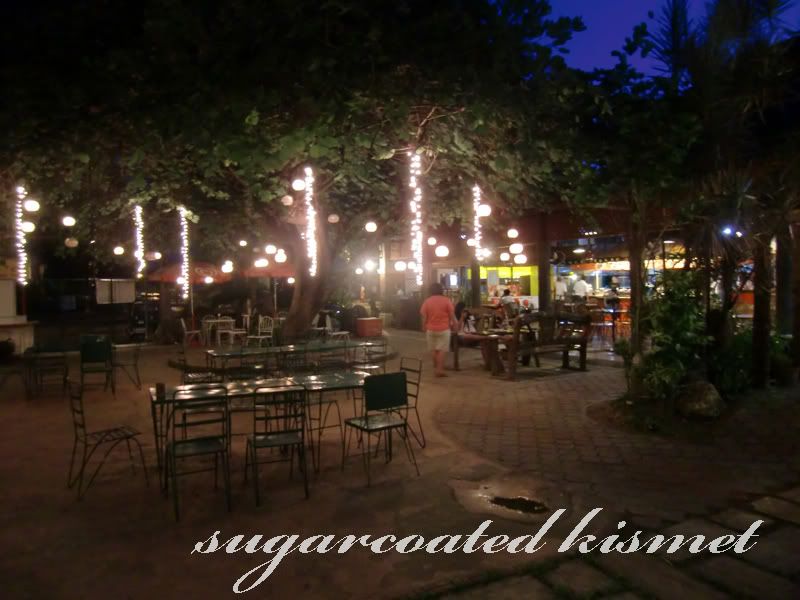 And when its time for our belly to crave for food we scurry to the nearest Carmels Inn Pension House and Restaurant. A mediterranean inspired home converted into bed and breakfast. The restaurant offers a la carte and turo-turo that would suit any budget.
We lingered for a while before we went to the city hall where the main party will be. It was too early when we got there but there were different bands already performing on the stage. Ruel and I decided to lie down on the grass while listening to the bands playing.
It was around 9:oo in the evenng when we felt droplets of rain on our skin so decided to head back to the pension house. We got there just in time when heavy rain began to pour. We decide to call it the night and hit the sack to repose.
*Ceres bus fare from Bacolod to San Carlos City - Php 112.00
*Tricycles and pedicabs going around the city - Php 7/person
* Walk Inn, V. Gustilo St - Php 800.00
Carmels Inn Pension House and Restaurant
San Carlos City, Negros Occidental