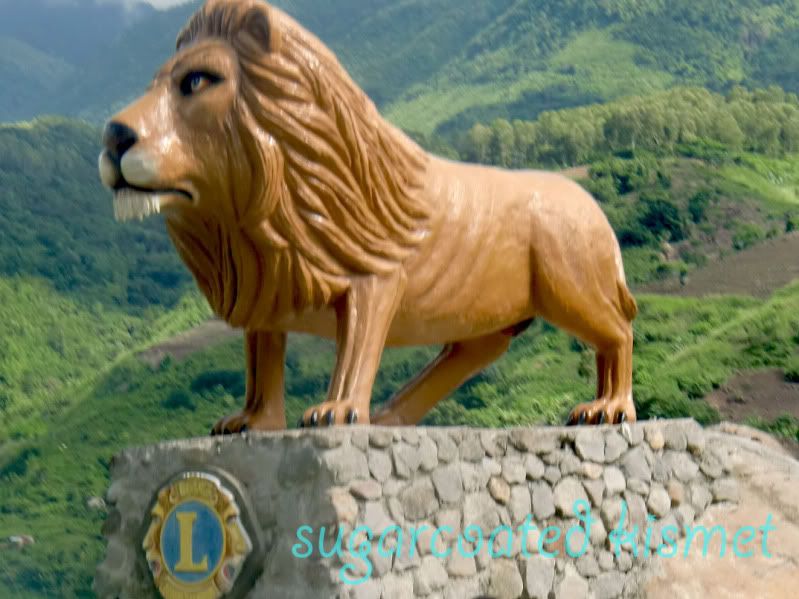 Last Friday I went to San Carlos City together with Ruel, Audz and Grace to witness their colorful Pintaflores Festival. We left Bacolod at 8:30 in the morning. We took the bus to San Carlos City via the Don Salvador route to cut down our travel time. Don Salvador Benedicto is a municipality situated high up on the mountain. The temperature remains cool all throughout the year that is why the provincial government named it the "Little Baguio" of Negros. I can still feel the chilly wind even though its already 10 o'clock in the morning.
Aside from its cold climate, the town pride its numerous natural attractions. The magnetic hill in kilometer 34 marker, the zigzag road, rice terraces, hills that can be compared to the Chocolate hills of Bohol, Malatan-og Falls and my favorite pine trees that are line on the side of the highway are some of the prominent scenery along the way.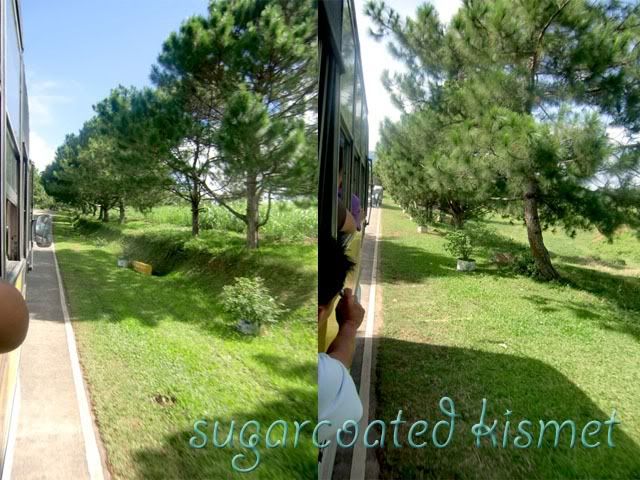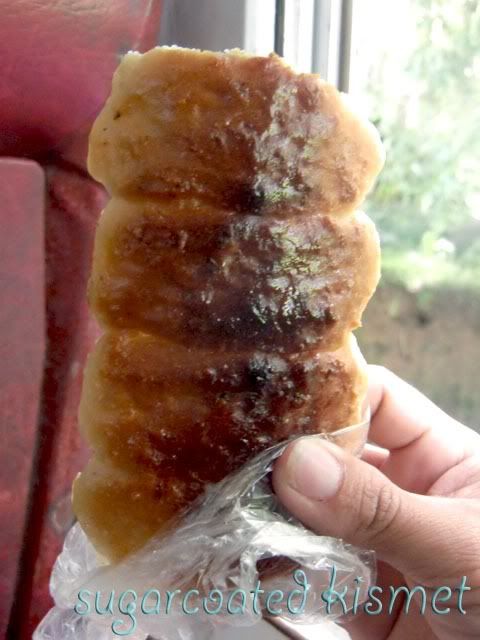 The bus had a short stopover before descending down the mountain. A group of locals were selling assorted foods to the bus passengers. An unfamiliar thing caught my eye so I asked Ruel to buy one. Salbaro is a local delicacy made from grounded sticky rice and coconut milk with some grated coconut bits cooked in a charcoal oven. Grace said it tastes like bibingka but I think its more like a combination of a plain bread and bibingka.
While the bus slowly descended the mountain, from above you can already see San Carlos City and the nearby Sipaway Island. After two and a half hour of travel, we finally arrived at the San Carlos City bus terminal.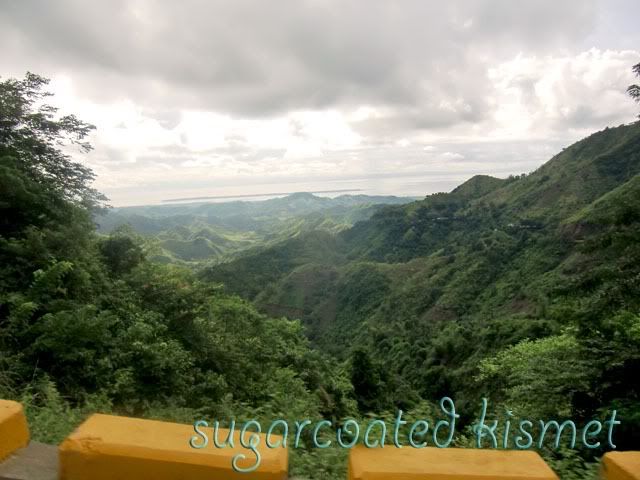 More or less it was a comfortable trip for the road was paved all the way from Bacolod to San Carlos and the scenery along the way made our travel an enjoyable one.