Canon Digital Hub in SM City Bacolod held Shoot & Run photo challenge earlier today as it turned one year. The contest was open to all professional or amateur photographers and I was lucky to be one of the participants.
The event started at 12:00 noon with the registration of the participants. Audrey Rose of l
agawan
, Ruel of
Surimi Goes To
and Chino was already there when I arrived. We were given Canon T-shirts and ID to be worn during the competition. There were three categories given: Beauty of Bacolod, Cultural or Spiritual, Fashion in Motion and the bonus category SM Eco Bag. On each category, we were given one and half hour to take photos including the download time. We can take photos anywhere we want provided we have to check in before the time ends and have the best photo downloaded as your entry for that specific category. We have to be back on time or else we will miss the announcement for the next category. One winner for each category will receive a Canon Pixma MP497 printer. Snacks and energy drinks were provided to the participants as well. Pretty neat huh.
We all went home tired and wet from the rain but the experience and the fun that we had was worth more than winning the prizes. Go newbies fight!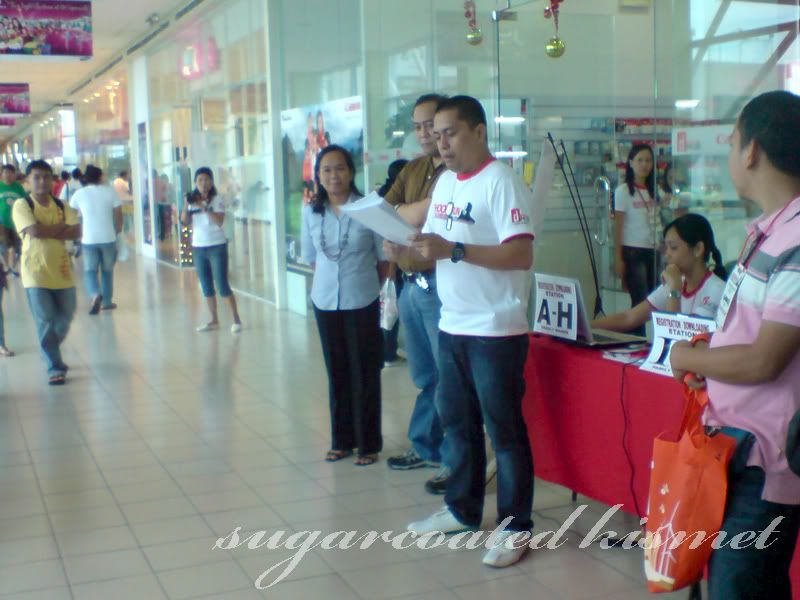 photo taken by Ruel of www.surimigoesto.blogspot.com
I'll post more photos tomorrow. =)