After overfilling our body with cholesterol for lunch, we continued our mission to satiate our taste buds for something sweet. The nearest pastry shop would be Felicia's and a fifteen minute walk could aid in digesting the the food inside our stomach. Too bad the pastry shop was closed for renovation and will resume business tomorrow. Because our body was craving for calories and high sugar content nourishment, we headed to Calea Cakes & Pastry Shop.
Calea's Sans Rival
Since college days, Calea has always been our number one destination if we wanted to eat desserts or just hang-out over a cup of coffee and their bestseller Chocolate cake. Not only the Bacolodnons came to love their cakes but also visitors from Manila or from other provinces would make sure that they carry a box of cake from Calea for pasalubong.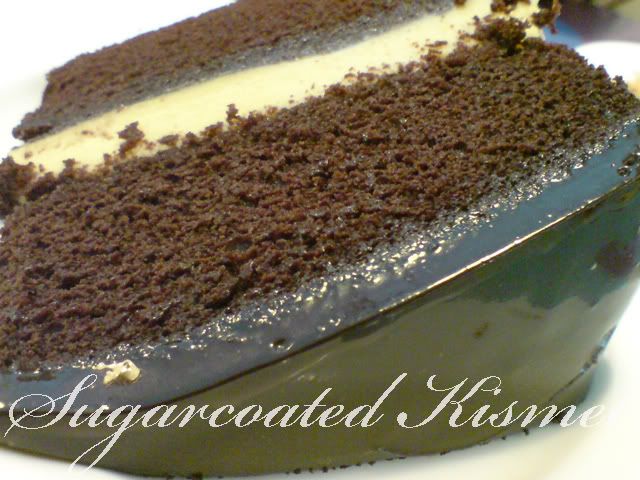 How could you resist this?
A slice of imported chocolate cake costs Php 85.00. You might say its quite pricey for one slice but as the name implies, "imported" chocolate cake. Yes, ingredients are imported from outside the country. It's the secret ingredient to their mouthwatering cakes. Try it and you wont regret spending a few hundred bucks, you might ask for another slice or two. =)
For those who are planning to visit Bacolod, Calea is located in 14th St. Lacson just beside L' Fisher Hotel.