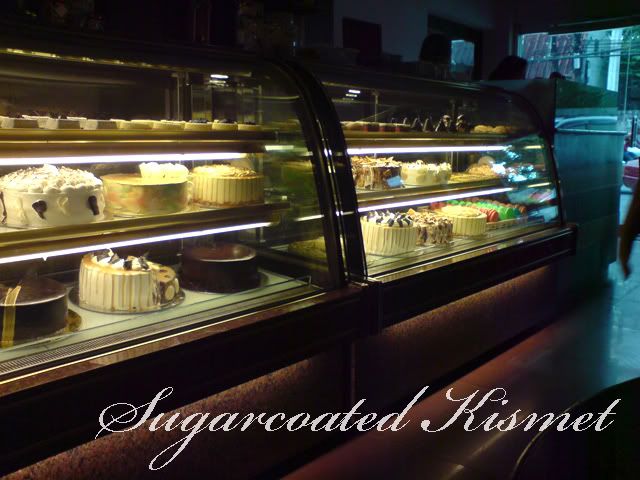 Felicia's Pastry Cafe is another cake house in Bacolod is starting to gain popularity or regular customers. They have been in the pastry business for a couple of years but had not got a chance to check this place.
Eric was craving for their Sans Rival and Macarons like a pregnant woman but unfortunately they are close for renovation when we passed by their place but so happy to know that the pastry shop will resume business on the next day.
Eric ordered his favorite Sans Rival and Macarons. Audz settled for her all-time-favorite-dont-care-who-made-it Brazos De Mercedes and I tried for their Swiss Chocolate Cake. Now I know the reason why Eric fell in love with their Sans Rival. Tts because of the thin layers of meringue and plenty of nuts that made it tasty and chewable. Tempted, I even ate a piece of Eric's Sans Rival haha.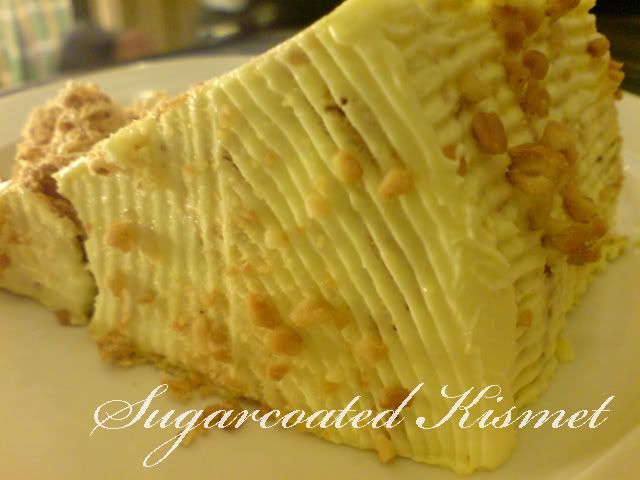 I think Felicias is the only dessert cafe in the city that serves macarons or
maccarone" or "maccherone in Italian. No, its not the usual coconut macaroons that we knew. This one is made of meringue or egg whites sandwiched with fillings of different flavors to choose from. Flavors vary from strawberry, blueberry, mint. chocolate, etc.
Their Macarons melt in your mouth and I find their mint flavor macarons funny. It's like you just had your toothbrush.
They do not only serve mouthwatering pastries but also merienda's and light meal that I should try next time I dropped by their place.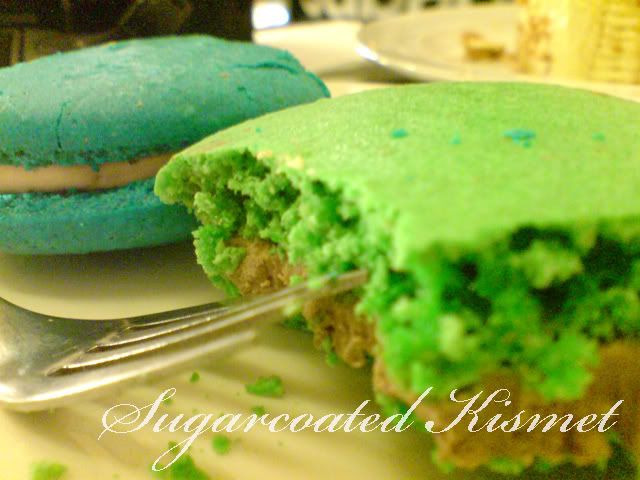 Felicia's Pastry Cafe
Doll Building, 6th Street Lacson Bacolod City
Tel No. 034-4336586