The Philippines must have the longest Christmas celebration than the rest in the world. As early as September, homes and shopping malls are decorated for the holiday season. Radio stations are starting to play Christmas songs as early as that.
At home, bells and balls are still kept in the storage. We usually decorate our home on the first week of December. Mom wanted to add more ornaments to our tree so we decided to check out
888 Chinatown Mal
l hoping to find a good bargain. To my surprise, Christmas decors are super-cheap. They are the same items sold in the leading department stores and shopping malls but they vary in the price.
888 Chinatown Mall
also offers ready-to-wear items and children toys at a very low price without compromising the quality. Therefore you can be fashionable without spending much.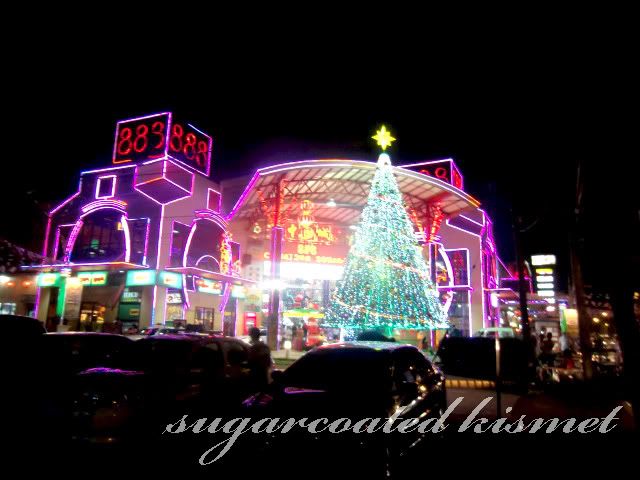 After we bought the decors we needed and a few rounds inside the mall we decided to go home. I'm so excited to decorate our Christmas tree with the new decors we bought and happy as well cause we are able to save several bucks. Next time when I will be shopping for Christmas gifts, there's only one place to go, 888 Chinatown Mall.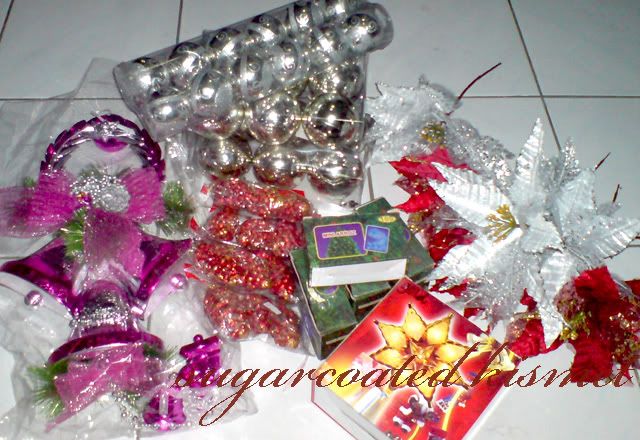 2 sets of 6 large silver Christmas balls @ Php 68.00 each
1 dozen of medium size silver balls for Php 100.00
6 pieces silver and red poinsettia fabric flowers @ Php 34.00 each
4 packs of red and gold covered pines cones @ Php 20.00 each
Front door decor for Php 50.00
Star light for Php 130.00
4 boxes of Christmas tree lights @ Php 85.00
All sum up to Php 1,040.00 only.
Search Amazon.com for
your Christmas gift now.