Hi guys I am back. I was busy preparing for the Christmas day last week and the preparation was dreadful. Last December 23, Ruel asked me if I can make a cake for Karylle, his cute little cousin. We planned to give her a cake for her birthday since October but it slipped off my mind because that topic was not brought up anymore. And two days before her birthday he sent me a message asking if I can make a Dora cake for Karylle, I said yes.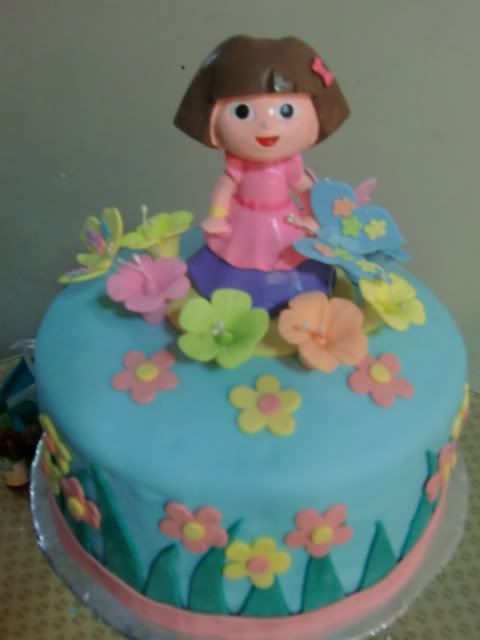 I admit that it was my first time to make a real birthday cake. I have been baking for several months now but only simple cakes with ganache icing for friends and family. I have tried making boiled icing before but failed on it so I was thinking of giving a shot on fondant icing. So here it is, my first ever fondant cake and I'm so happy of the final result.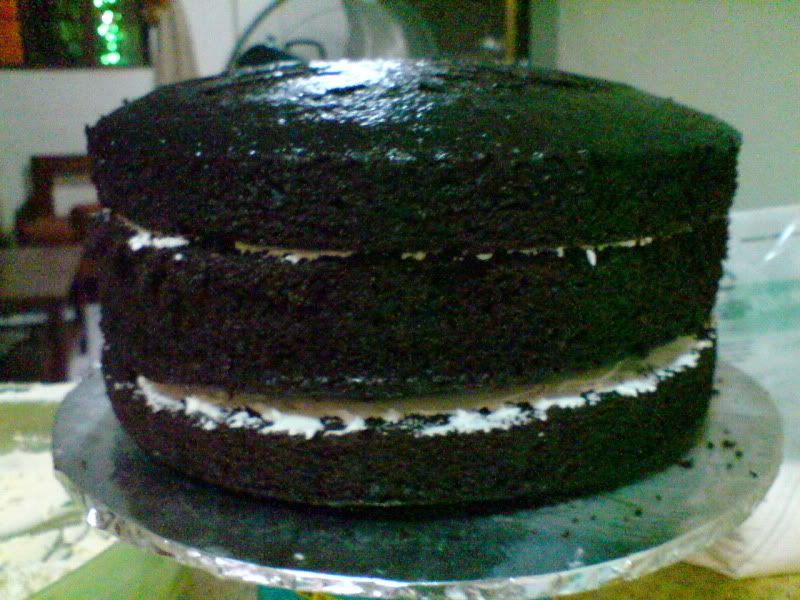 This is a three-layer chocolate cake. Having an internet connection is a big help for me since I do not have formal baking lesson, I just learned everything from the net. The recipe for this, I have added and changed some of the ingredients to suit my local taste bud. And believe me, I got good compliments from it. The cake was frosted with buttercream then covered with marshmallows fondant, both I got from the worldwide web as well.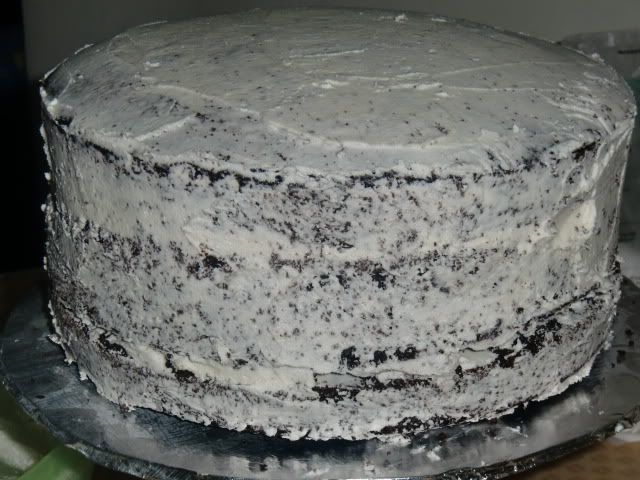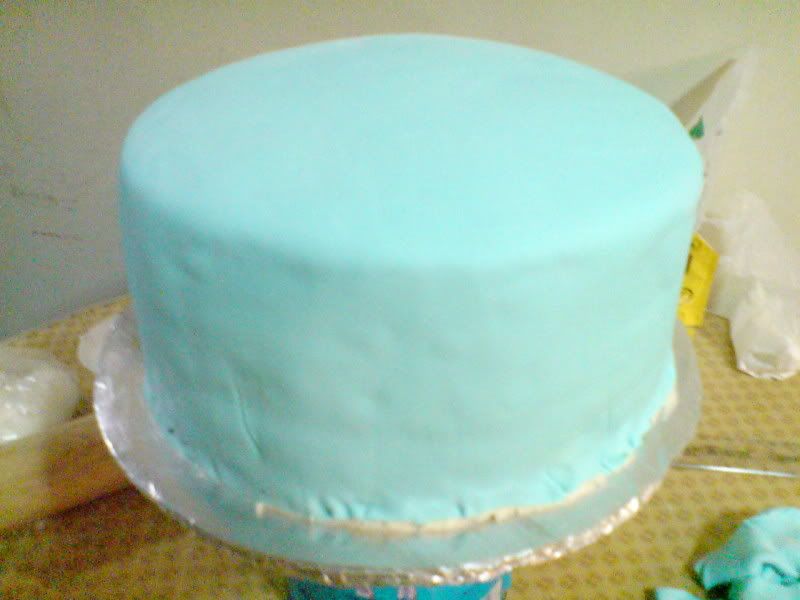 I chose marshmallows for my fondant because the ingredients are available in the supermarket, easier to make and tastes good. I will share the recipe for the cake, frosting and the fondant so check my blog for the updates.
The base fondant is light blue with green grass and pink and yellow flowers on the sides. The flowers on the side of the cake are fondant cut outs. The flowers on top of the cake are edible which I bought on a party shop together with the Dora figurine.