Last Easter Sunday my family decided to have our first family outing this summer in Mambukal Mountain Resort in Brgy. Minuyan, Murcia. After several days of fasting and observing the season of lent, Easter Sunday would be the perfect day for a celebration and family bonding. This isn't our first time to be here and as a matter of fact this place is very close to my heart. This is where Ruel realized his true feelings for me.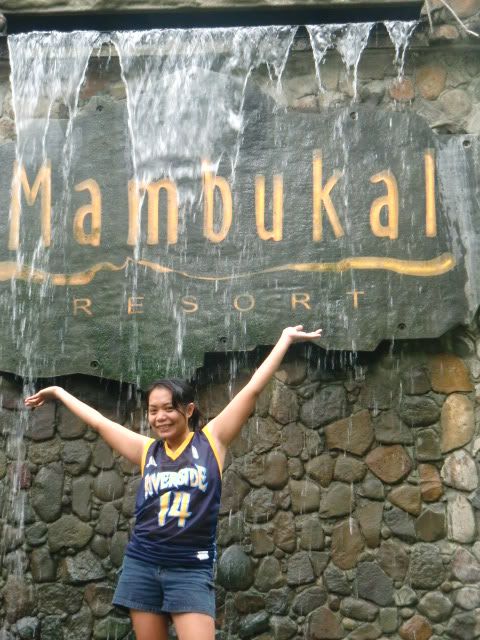 Mambukal Mountain Resort is 1,200 feet above sea level and serves an an entry or gateway to mountaineers who wants to climb Mount Kanlaon. From Bacolod City, it is 20 to 30 minutes drive by private car and 30 to 45 minutes by public utility vehicle. There are plenty of PUV's plying the Bacolod-Mambucal route and their terminal is located on the south portion of the Libertad Public Market. Transportation fare is somewhat between Php 35-40.
We arrived in Mambukal around 9:30 in the morning, as expected the entrance gate was already lined up with cars waiting to get in to the resort. Entrance fee is Php 15 for the adults and Php 10 for kids and we also paid an additional Php 15 for the car. I'm not surprised since its Easter Sunday. Good thing Papa had booked us a daytime cottage a week earlier so we're not worried about not getting a decent cottage. I was impressed when we spotted our cottage, it had a small whiteboard attached on the beam with our family name written on it. We rented the daytime cottage for Php 300.
After eating, Ruel and I decided to wander around the resort. We revisited the Sulfur Spring, had a 30 minute boating in their lagoon and trek to the seven falls. On our way up, we took the usual trail for the visitors, we were halfway between the 5th and the 6th falls when we decided to stop. It was very very tiring due to lack of sleep and rest from having to prepare everything a day before. And I keep on reminding my self not too tire myself too much. I still have to prepare a cake that night for a baptism that I will be attending.
Ruel and I had a short dip on the river. The water was good for my aching body but Ruel said it's so cold that made him shiver to the bone.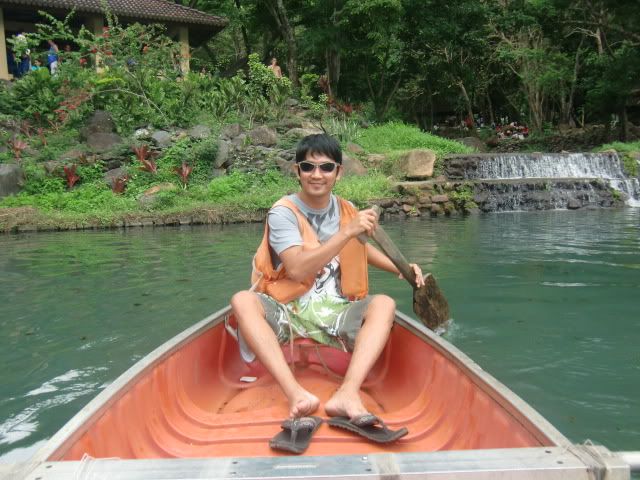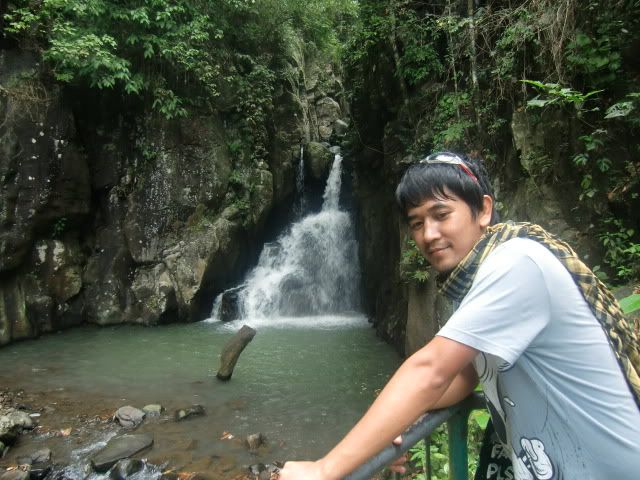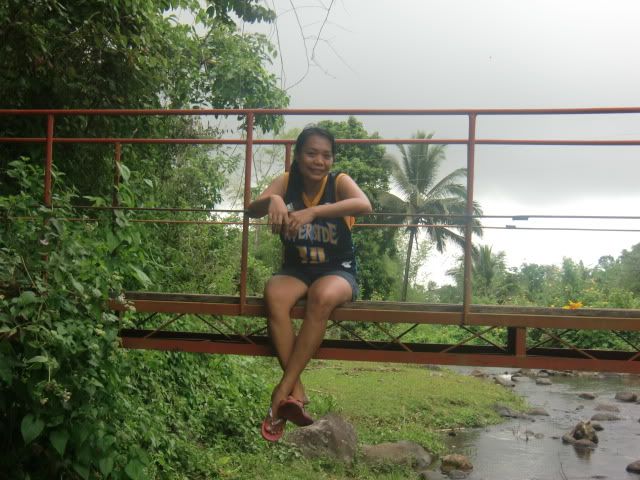 We found this unused bridge from the trail. It might be the old trail used to go up the7th falls.
On our way back we tried the main road then went down to a small trail that leads you to the 2nd gate or the Governors Lodge. It took us more than 30 minutes in going down but I think the pathway is better than the first one because its easier to traverse.